Steven Culp in "Friday 13th - Part IX - Jason Goes to Hell: The Final Friday"
Behind the Scene
---
Thank you, Mario! :-)
(c) copyright Robert Kurtzman
originally published by the Friday The 13th Props Museum
Robert Kurtzman worked as the special effects supervisor on "Jason Goes to Hell."
---
---
---
---
---
Call sheet with the date and location where some of the infamous scenes
were captured on film.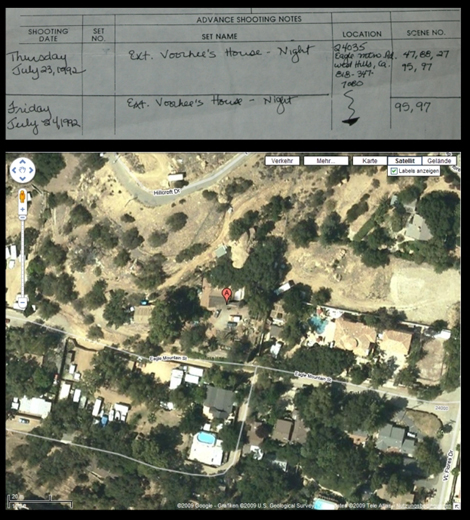 originally shared by Mario Kirner of the Friday The 13th Props Museum website

Location of The Voorhees House
Google: 34.225548233,-118.650387232
24035 Eagle Mountain Street West Hills, California 91304