Steven Culp on "JAG"
as CIA Agent Clayton Webb
---
JAG first made its appearance on CBS as a spring replacement series in 1997. Although it had run for an entire season on NBC, the one-hour military drama had difficulty selling its concept to the general public. The courtroom action of "A Few Good Men" meshed with the action-packed adventures of "Top Gun" never quite caught on with its intended audience.

Re-tooled with new location shots and a talented supporting cast, JAG's CBS premiere episode ("We the People") introduced viewers to two new characters: Marine Major Sarah "Mac" MacKenzie and Special Agent Clayton Webb. Sarah MacKenzie (as portrayed by Catherine Bell) was established as Harmon Rabb's (series lead David James Elliott) new legal partner at the Judge Advocate General Corps. Special Agent Webb, however, remained a mystery throughout several episodes. Introduced as a one-time character, JAG's creator/producer (Donald P. Bellisario), found that he rather liked the character of Webb. Moreover, he was greatly impressed by the affability and professionalism of the actor who brought the character of Webb "to life."

Although an accomplished stage and screen actor for several years, it was the character of Clayton Webb that brought Steven Culp to prominence before an avid television viewing audience. An on-line community, entranced by JAG's resident spook, took to calling themselves "Webbies," a term that has survived throughout nine seasons of character development.

Over the years, the JAG writers have slowly developed Webb from the "know-it-all jerk in the suit" to a dedicated intelligence operative determined to advance and maintain the national security of the United States.
---
---
---
| | | | | |
| --- | --- | --- | --- | --- |
| | | | | |
| OAD 01/03/1997 | | OAD 01/10/1997 | | OAD 02/14/1997 |
| 201 - We the People | | 202 - Secrets | | 207 - Ghosts |
| | | |
| --- | --- | --- |
| | | |
| OAD 02/28/1997 | | OAD 02/28/1997 |
| 209 - Washington Holiday | | 210 - Game of Go |
---
OAD 09/23/1997
OAD 11/25/1997
OAD 01/06/1998
301 - Ghost Ship
310 - People vs. Rabb
312 - Someone to Watch
Over Annie
| | | |
| --- | --- | --- |
| | | |
| OAD 02/24/1998 | | OAD 05/19/1998 |
| 315 - Yesterday's Heroes | | 324 - To Russia With Love |
---
| | | | | |
| --- | --- | --- | --- | --- |
| | | | | |
| OAD 09/22/1998 | | OAD 09/29/1998 | | OAD 11/24/1998 |
| 401 - Gypsy Eyes | | 402 - Embassy | | 410 - Black Jet |
| | | |
| --- | --- | --- |
| | | |
| OAD 02/09/1999 | | OAD 05/11/1999 |
| 414 - Webb of Lies | | 422 - Soul Searching |
---
| | | | | |
| --- | --- | --- | --- | --- |
| | | | | |
| OAD 02/08/2000 | | OAD 02/15/2000 | | OAD 02/29/2000 |
| 515 - Boomerang, part 1 | | 516 - Boomerang, part 2 | | 518 - The Bridge at Kang So Ri |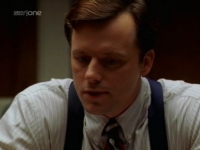 OAD 05/23/2000
525 - Surface Warfare
---
| | | | | |
| --- | --- | --- | --- | --- |
| | | | | |
| OAD 10/03/2000 | | OAD 10/10/2000 | | OAD 11/21/2000 |
| 601 - Legacy, part 1 | | 602 - Legacy, part 2 | | 607 - A Separate Peace, part 1 |
| | | |
| --- | --- | --- |
| | | |
| OAD 11/28/2000 | | OAD 12/12/2000 |
| 608 - A Separate Peace, part 2 | | 609 - Family Secrets |
| | | |
| --- | --- | --- |
| | | |
| OAD 03/13/2001 | | OAD 05/15/2001 |
| 617 - Valor | | 623 - Mutiny |
---
| | | | | |
| --- | --- | --- | --- | --- |
| | | | | |
| OAD 10/23/2001 | | OAD 12/11/2001 | | OAD 04/30/2002 |
| 705 - Mixed Messages | | 711 - Answered Prayers | | 721 - Tribunal |
| | | |
| --- | --- | --- |
| | | |
| OAD 05/07/2002 | | OAD 05/14/2002 |
| 722 - Defending His Honor | | 723 - In Country |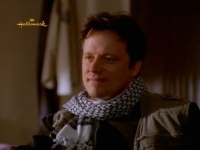 OAD 05/21/2002
724 - Enemy Below
---
| | | | | |
| --- | --- | --- | --- | --- |
| | | | | |
| OAD 11/05/2002 | | OAD 05/06/2003 | | OAD 05/13/2003 |
| 807 - Need to Know | | 822 - Lawyers, Guns, and Money | | 823 - Pas de Deux |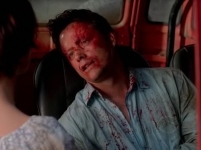 OAD 05/20/2003
824 - A Tangled Webb, part 1
---
| | | | | |
| --- | --- | --- | --- | --- |
| | | | | |
| OAD 09/26/2003 | | OAD 10/03/2003 | | OAD 02/27/2004 |
| 901 - A Tangled Webb, part 2 | | 902 - Shifting Sands | | 917 - Take It Like a Man |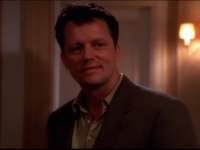 OAD 05/21/2004
923 - Hail and Farewell, part 1
---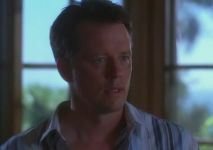 OAD 09/24/2004
1001 - Hail and Farewell, part 2
Last updated on December 23rd, 2012